When a local Buddhist Temple wanted to expand, and create a new landmark in the Springvale area, their builder turned to Unitex expertise to create bespoke moulds, custom designed and made in Unitex Head Office, Dandenong.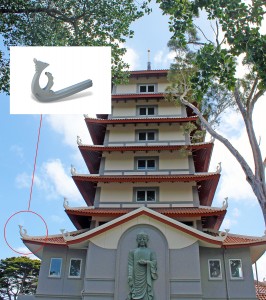 Working closely with the building team, the owners, and Unitex's network of installers, the plan came together and the previously non-descript building turned into the spectacular multi-level temple.  Unitex's in-house expertise and processes are unmatched in Australia, and provide building professionals and owners with the confidence to create stunning custom designs with the knowledge that Unitex will follow the project through to completion, with great attention to detail and consultation throughout the entire process.
Unitex prides itself on quality products, supported by expert staff.  Projects such as this are an example of Unitex's market-leading approach to working with local builders.