With fresh and bright rendering, The Block has breathed new life into the once rundown hotel, and as you can see in the video above, our Blockheads are proud as punch of the historic building they've spent months working on.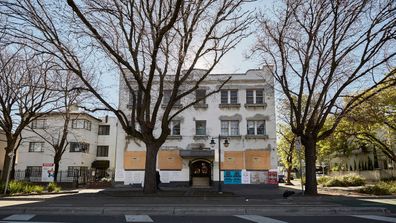 The Gatwick just a few short months ago.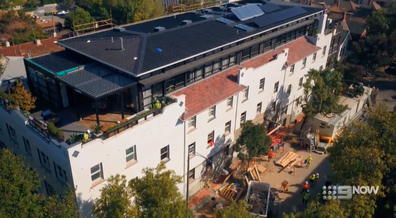 Amazing what a lick of paint can do.
Not only is it pretty as a picture outside, the removal of The Gatwick's scaffolding and tarpaulins means the all-important interiors are now flooded with natural light.
"Can you believe we worked on this?" a nostalgic Hans asks Courtney.
"No," she replies. "And we're still working on it."
That they are. Back to the grind, kids.