Englehart together with Unitex has achieved some of Australia's most prestigious and award winning homes. But none quite like La Provence, Australia's most awarded display home.
Unitex are proud of the multi awards that this display home for Englehart has achieved and would like to extend congratulations and thanks to Englehart and Lucas Morris Homes for the most deserving title of Australia's most awarded display home. And for choosing Australia's highest accredited manufacturer of superior quality systems & products for the walls of buildings nation-wide. Unitex: Your Walls. Our Pride.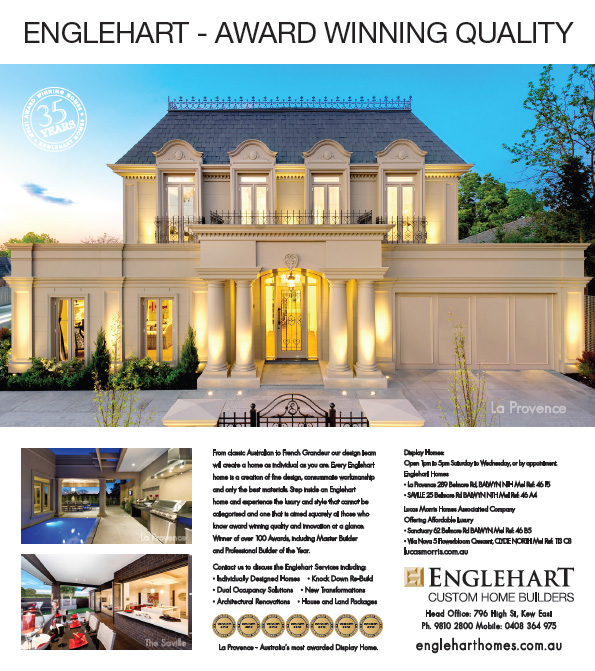 Unitex Products used:
Uni-Base Board 75mm
Architectural Uni-Shape® Profiles (exclusively made for Englehart)
Uni-Dry Cote® HiLite Render™
Uni-Dry Cote® Redi Render™ Fine
Uni-PTC (Protective Top Coat)
La Provence
Winner of over 100 Awards, including Master Builder and Professional Builder of the Year.

Englehart Homes. www.engleharthomes.com.au
Lucas Morris Homes. lucasmorris.com.au