Spotlight is on non-accredited Cladding: Disaster for the Australian Building Industry.
We have all seen the recent headlines and read the reports of disastrous construction events caused by non-accredited and non-compliant cladding, leaving both resident and developer in a legal minefield. Whilst we at Unitex empathise with the victims in these reports, we have long advocated for the industry to support locally made CodeMark accredited complete systems only, as recommended by the Australian Building Codes Board.
Unitex, over 30 years ago, was leading the change in Australia – a local manufacturer that introduced Australia to lightweight cladding as was already developed in Europe and was fast moving to a dominant position in European and UK markets as the cladding of choice for its insulated and protective properties.
Unitex never shied away from third party accreditation and was one of the first in Australia to have their Unitex TWS system tested by both ABSAC and CSIRO. When ABSAC and CSIRO ceased their testing, Unitex went further and tested their more recent development – the Unitex Base Board System (Cavity and Non-Cavity) – through the VBA (BRAC appraisal) and the National Construction Code (CodeMark) accreditation process which included a BRANZ and a SAI Global appraisal.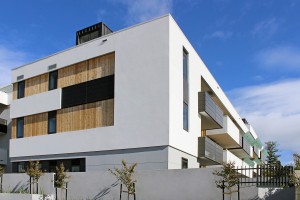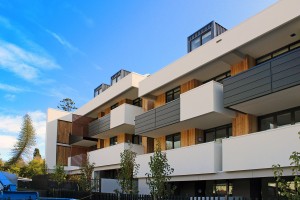 Unitex BAL Base Boards Systems have also been approved for Bushfire Attack levels up to BAL 40.
Unitex was one of the first to have a full system appraised and fully accredited, and is regularly audited to continually meet the standards of the accreditation – something we at Unitex hold as a top priority, for your reputation, for your safety, and for ours.
But in our eyes, accreditation is only the first step. As the highest accredited supplier of audited EIF Systems for the Australian market, Unitex with its expert Technical Representatives advise on-site, provide sign off checklists for all Building Surveyors and Builders, as well as inspect during the build, and also provide manufacturer sign off for Building Surveyors and Builders to ensure compliance to the Unitex CodeMark Certification.
Unitex also provides comprehensive training on its CodeMark and BAL accredited systems for all Building Surveyors and Builders, with all attendees receiving their free copy of the Unitex Systems Checklist booklet at the end of the training session. If you and your team would like more information on these comprehensive training sessions, or to book Unitex to come to your office to conduct the training, please contact Unitex Marketing department at the Unitex Head Office (Dandenong) today on 1800 RENDER (736337) or 03 9768 4928, or use our contact page to request a call back to arrange.
These sessions are completely free of charge and will provide you and your team confidence and assurance for future sign off and on-site checks.